SkyElectric, a US-based green energy company founded by Pakistani billionaire Ashar Aziz, has launched an all new environment-friendly Smart Energy System in Pakistan in an event held on Monday, 27 February, at the Islamabad Marriott Hotel.
SkyElectric Chairman & CEO, Ashar Aziz introduced the Smart Energy System and provided a live demonstration of the product in the presence of guests which included bloggers, journalists, engineers, politicians, socialites, businessmen, architects, celebrities and media people in the launch ceremony.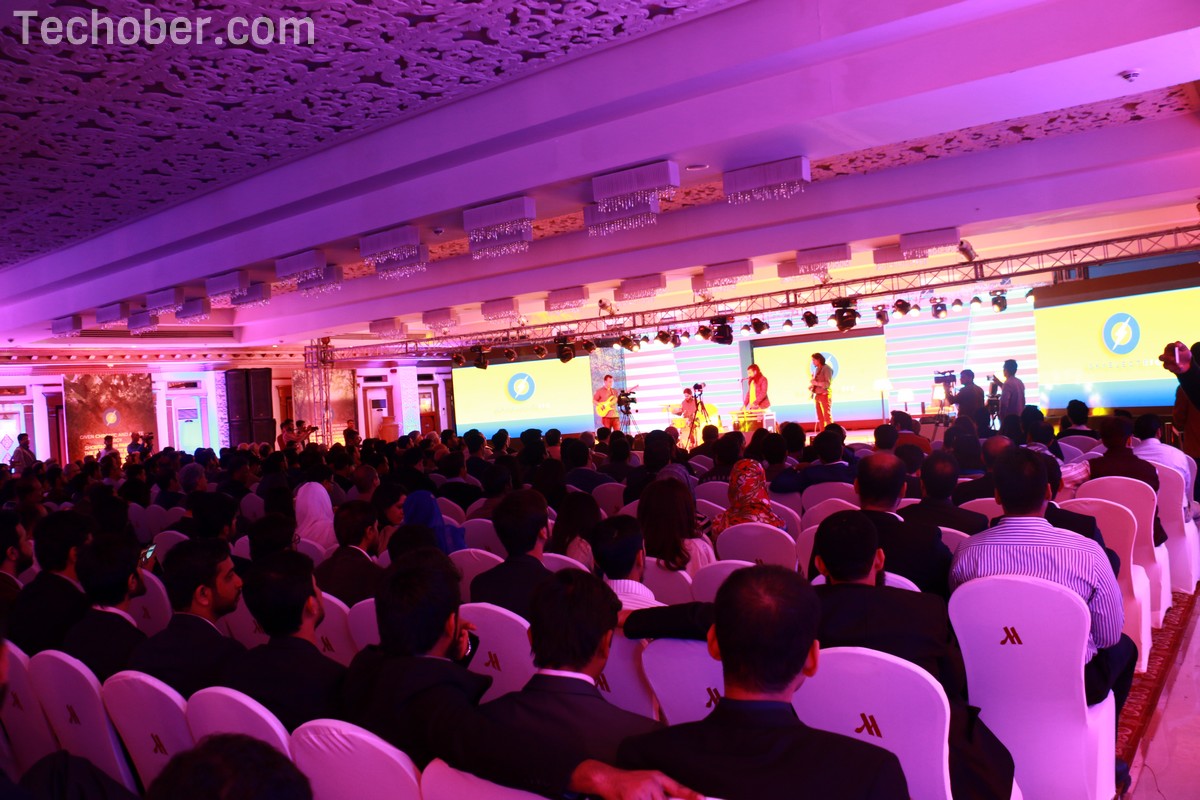 The Smart Energy System is targeted for homes, businesses, and industries and comes in varied power and energy capacities.
Ashar Aziz is no new name in the tech industry. He has been working with Sun MicroSystems for over 12 years before starting his first company Terraspring. The company was later acquired by Sun MicroSystems in 2002. In 2004, he started a security company called FireEye that put him on the list of billionaires after a successful IPO. He recently came back to Pakistan and started SkyElectric, Inc. Although the company introduces itself as US-based, its major operations are in Islamabad, Pakistan.
Talking to the audience at the launching event, Ashar Aziz, the Chairman, and CEO of SkyElectric, conveyed his mission behind the company.
"The mission of SkyElectric is to build a distributed and intelligent solar and energy storage grid, managed via the Internet, across the Developing World".
SkyElectric is a developer of intelligent solar energy solutions based in Florida, USA, and has initial deployment operations in Islamabad and other cities of Pakistan. The SkyElectric Smart Energy System intelligently combines solar, grid and battery energy to provide the cleanest sources of energy at efficient costs.
The Smart Energy Console is a touch screen interface, which gives insight into system operations. It has a built-in 3G chip and WiFi connectivity, which allows the software to transmit system information to the SkyElectric Cloud. Technical support personnel in a Network Operations Centre have access to the cloud and can remotely monitor and diagnose faults on the system. Additionally, there is an accompanying SkyElectric App, which provides the same level of visibility as the Smart Energy Console.
In a demonstration of the Smart Energy System, the audience was treated to a live interaction with the Smart Energy Console, which is the main element of the system. The presentation and demo were followed by a live experience zone, where the audience interacted directly with the systems and met with the SkyElectric technical team and management.
The Smart Energy Systems will be made available to the public and businesses on a pilot basis in March 2017.